The Hunger Games meets Goosebumps in this chilling Creeptown adventure!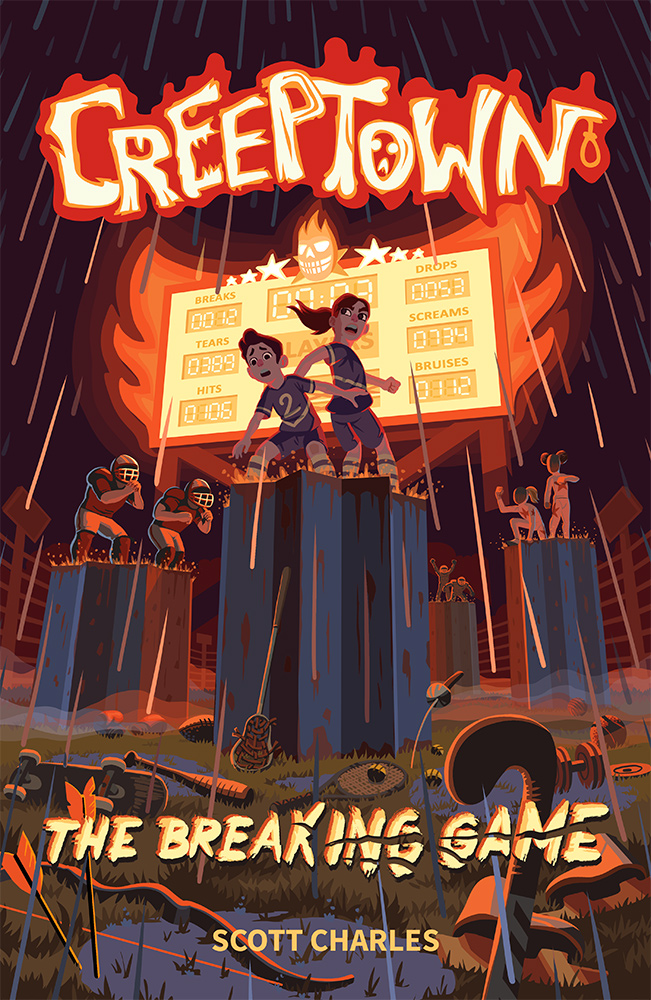 After a crunching tackle sees 12-year-old Rebecca red-carded from her soccer vacation, she's sent to a mysterious camp for America's most vicious and brutal young athletes.
"I'm not a monster!" says Rebecca. But the camp's savage new owner just might be…
Don't miss the fast-paced horror series kids are screaming about! Creeptown books combine fast plots, lovable characters and shocking late twists; perfect for fans of R.L. Stine's Goosebumps series. Can you predict how the story will end?
Available NOW in e-book and paperback from your favorite online retailer. Happy Halloween!