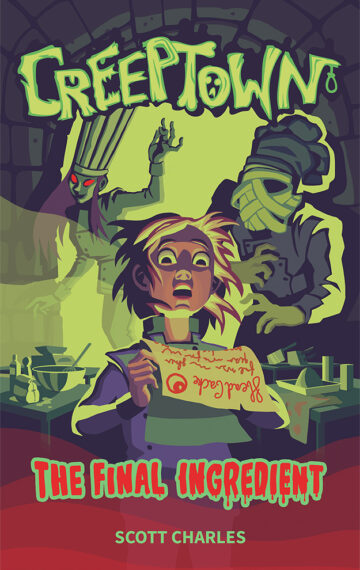 Publisher:

Yellow Morning Press

Available in:

Paperback and Kindle

ISBN:

1736152106
Sixth grade was bad. Mummies after midnight are worse.
Tammy Saris is going to be famous. It's what she whispers to herself every night when she's baking brownies. It's also why she launched her TammyBakes web channel at the start of sixth grade.
But when a viral video destroys Tammy's dream, she turns her cooking skills on a new target: her enemies. With help from a strange cookbook of sickening foods, Tammy plots the most viral prank in school history. But she is about to learn that some foods are better left uncooked…
Strange voices are calling out to her. A mysterious kitchen appears in her house every night after dark, and the mummy inside has big plans for Tammy's cooking career. As her life spirals out of control, will Tammy find the fame she's always wanted, or end up trapped in a kitchen nightmare?