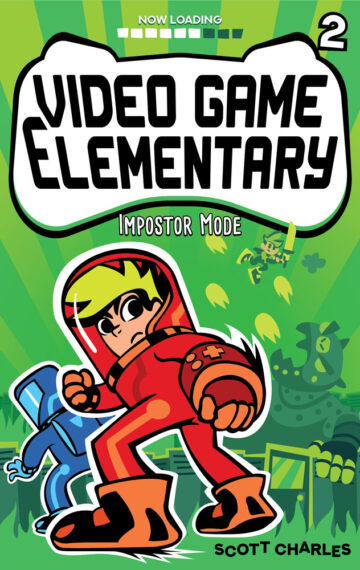 Available Now!
9.99
Publisher:

Yellow Morning Press

Available in:

Paperback and Kindle Edition

ISBN:

978-1957463025

Published:

June 9, 2022
Age Level: 7-11
For kids who love video games! Easy to read. Impossible to put down!
It's field trip day at VGL, and Connor's class is blasting off into space! Connor should be excited. But after a pair of Corrupted fiends delay takeoff, he gets a worrying ping:
ALERT! CORRUPTION DETECTED!
There is danger aboard the Aeronautica. One of Connor's crewmates is a spy for the evil Ginevra. But which crewmate? In his new role as Custodian, it falls to Connor to investigate.
Is it their goofy, UFO-loving pilot, Ms. Veen?
Is it Neema, whose virtual pet is a (probably) man-eating plant?
Or is it Garon, the smirking transfer student who hates Connor's guts? (It had better not be Garon. His avatar is a little OP…)
As the evil scheme slowly uncoils, Connor and his best friends, Glitch and Lisa, find themselves at the center of a ship-wide conspiracy. Will they solve the mystery in time? Or will the impostor lurking among them squelch their protests for good?
Featuring:
Life-sized Virtual Pets

Hilarious Quest Logs

SPACE BATTLES

All new Items, Loot and Abilities

Monsters. So. Many. Monsters.
Don't miss out. The legend of Connor Lamb is only beginning!
Packed with humor, heart and page-turning action, Video Game Elementary is the perfect bridge between chapter books and middle grade. Reluctant readers who play Minecraft, Roblox and Among Us will be hooked!