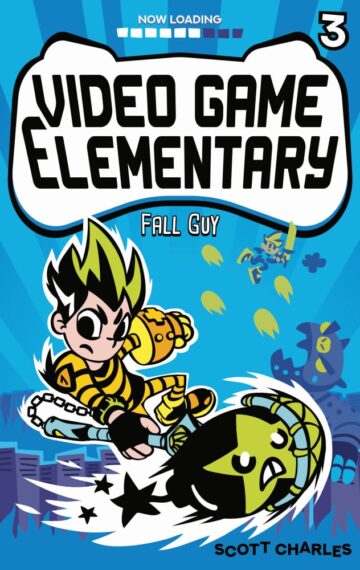 Publisher:

Yellow Morning Press

Available in:

Paperback, Hardback and Kindle

ISBN:

978-1957463322

Published:

February 18, 2023
Available Now!
Age Level: 7-11
For kids who love video games! Easy to read. Impossible to put down!
The Mid-Season Update has arrived, and there are a few minor bugs to stomp out. Literally! As school Custodian, the monster-hunting work falls to Connor. But after stumbling on a rare "Epic" Quest, the new Sabertooth fiends are the least of his problems …
ALERT! AN ADMINISTRATOR IS SUPPORTING THIS POWER!
Dr. Abigail Karsus, VP-P, VP-D, is no ordinary principal. Her eyes are sharp. Her laughter is wicked. And monster bones clink when she walks, thanks to her ghastly Bone Armor.
Connor's fourth-grade class is appalled. Is this VGL's newest Administrator or the Hidden Boss of a Graveyard stage?
Dr. Karsus insists she's just filling in. But a lot can go wrong in a short visit, as Connor and his friends soon find out. When a horde of Undead fiends storms the school, a shocking Quest Trigger asks an ominous question:
How do you defeat an Administrator?
Featuring:
Mana Pools! Fast Travel!

One Cantankerous Wisp

THE SPORTS GLITCH

New "Epic" Loot and Abilities.

Zombies. So. Many. Zombies.
Don't miss out. The legend of Connor Lamb is heating up!
Packed with humor, heart and page-turning action, Video Game Elementary is the perfect bridge between chapter books and middle grade. Reluctant readers who play Minecraft, Roblox and Among Us will be hooked!