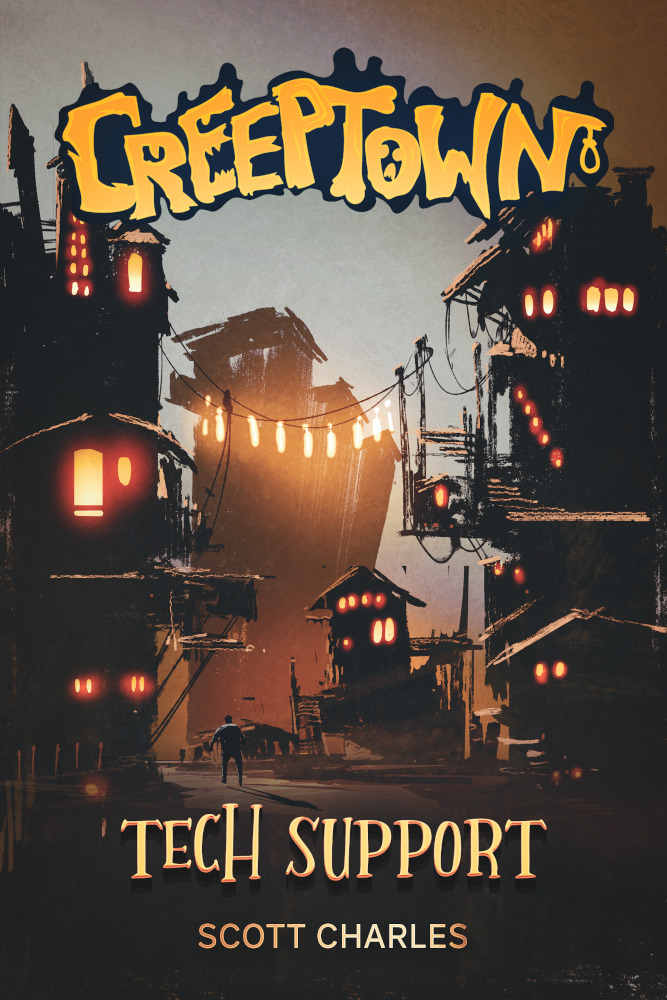 Farooq needs the money. Chocolate milk is expensive! He'd rather starve than drink another one of Dad's sugar-free smoothies.
Tech support seemed like the perfect solution. It's easy work for Farooq. And his ultra-rich neighbors pay well for his services. So what if that other kid disappeared last week? He probably ran away, right? There's nothing scary about the houses on Blixen Street.
They just like their privacy.
That's all.
How far will Farooq go for a buck? And when he discovers the shocking truth about Blixen Street, is it already too late to cash in?
Tech Support: A Creeptown Short Story – available soon!